---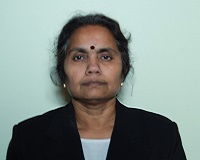 Welcome to Geeta's Home Page!!

Email: geetah05@gmail.com
---
Employment
Application Support Analyst at Asurequality from Jan 2017
---
Education
1996-97: Post-graduate Diploma in Environmental Engineering from Massey University, New Zealand.
1988: Post Graduate Diploma in Administrative Management, Bombay University, India.
1983-88: Doctorate Degree in Microbiology from Bombay University, India.
1981-83: Masters Degree in Science (Microbiology) with a first class from Bombay University, India.
1978-81: Bachelors Degree in Science (Microbiology), with a first class from Bombay University, India.
---
Skills
q-PCR and Data analysis
Configuring and Customizing LabWare LIMS (Laboratory Information Management System) for Microbiology lab.
ISO 17025 knowledge and experience
Staff management and supervision
Customer service
Procurement of resources, pricing
Test Method development
Auditing
Advanced MS-EXCEL skills
---
Work Experience
2017 to date: AsureQuality, a world class provider of food safety and biosecurity services.
2006 - 2016:Senior Microbiologist at Watercare Laboratory Services, Auckland
1989 - 2006: Freelance Consultant. Market and technology projects for JETRO, Singapore. Survey Projects for National Computer Board, Singapore
1988: Microbiologist, Unichem Pharmaceuticals, Bombay, India
1987-88: Research Associate, Chemical Engineering Department, Bombay University Department of Chemical Technology.
---
Other interests:
Carnatic music (Veena & vocal); listening to good songs; reading interesting books; outdoor sports like cricket, badminton & tennikoit; indoor sports like chess & carrom.
---